Papers at the JCT Symposium are delivered by practicing engineers, innovators, academics and industry experts. We pack in around 20 to 25 papers over two days in a single theatre keeping the audience engaged and informed.   
WE ARE NOW CALLING FOR PAPERS FOR 2024
If you are interested in submitting a Paper and presenting it for 2024 all we initially ask for is a working title and a one or two paragraph short synopsis. You can make a proposal by using our contact form.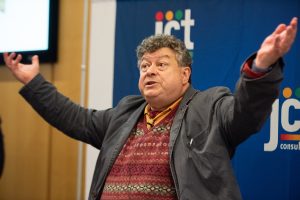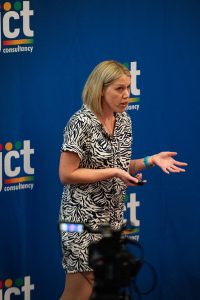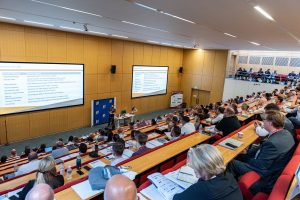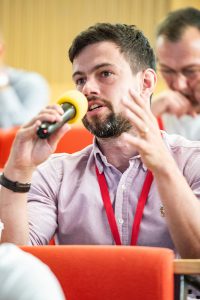 If you are attending the Symposium and have requested electronic copies of the papers rather than a printed copy you can download the e Papers below.
You will require a password to view the PDF and this will be sent to you in advance of the event by JCT.
The Symposium Learned Programme is split into seven sessions delivered contiguously over two days. Sessions are Chaired (moderated) by leading industry professionals and academics.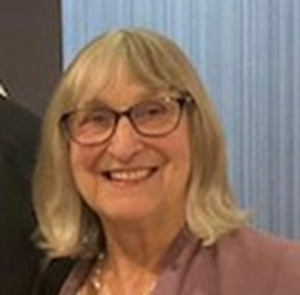 Professor Margaret C. Bell, CBE
Science City Professor of Transport and Environment 2006: Honoured Commander of the British Empire for services to Sustainable Transport, Queen's 80th Birthday. 2019: Rees-Hills ITSUK Lifetime Achievement Award. Honorary Fellow of IHE and ICE, FIHT and CMILT and Honorary Editor Chief of the IET ITS. Founder, in 2000, and Chair of the ITSUK Smart Environment Forum until 2021. Currently the Independent Chairperson of the Bus Service Improvement Plan Enhanced Partnership Board in Derbyshire. Current research is establishing performance measures for Green Light Optimal Speed Advisory system integrated with SCOOT; evaluating roadside pollution (air and noise) in the vicinity of motorways operating Automatic Traffic Management and understanding travel behaviour of the Tyne and Wear Metro users. As co-investigator of the EU Interreg funded project eHUBS understanding the demographics of potential users of shared e-mobility (electric cars, e-bikes, e-scooters, e-Cargo bikes) in Europe including Manchester, Inverness, Dublin and Wallonia, estimating the impact of e-mobility on carbon and air pollution emissions.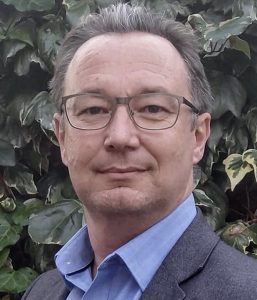 Darren Capes FIHE FIET
ITS Policy Lead, Department for Transport Manager, Transport Technology Forum Vice President, Institute of Highway Engineers "Darren Capes has over 30 years' experience working in local and central Government He is a Fellow of the IET and IHE, who has worked in most areas of municipal engineering with particular emphasis on design, construction and evaluation, transport planning, and technology development and implementation. Darren has a particular interest in emerging transport technologies and is Vice President of the Institute of Highway Engineers (IHE) and Chair of the Transport Policy Panel of the Institution of Engineering and technology (IET). He manages the Transport Technology Forum for the DfT and speaks regularly on the challenges of emerging transport technology in the UK and internationally".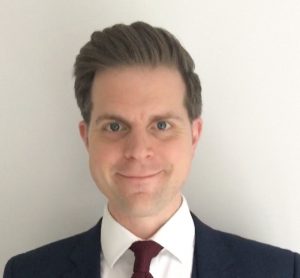 Mike Guerin
Head of Business Development for SWARCO UK & Ireland. In his role, Mike leads the Sales, Marketing and Bid function for SWARCO's Traffic products. These include Urban Signs, Inter Urban Infrastructure (Signs & Signals) and software solutions (UTC, UTMC, MyCity). He has 4 years' experience in the ITS sector, including 3 years at TRL Software, leading the Sales & Marketing function. Mike has extensive experience in leading Sales & Marketing teams in software and other industries, having worked for FTSE100, S&P500, SME's and Scale Up companies. Mike has a degree & Masters from Lancaster University Management School, is a Fellow of the Institute of Professional Sales & is a big sports fan (speak to him about 90's Premier League football, the pain of supporting Middlesbrough or his love of American Sports, particularly Chicago's Teams). He lives in Ascot with his wife and 2 young children.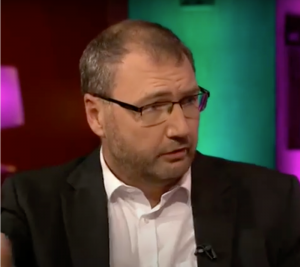 Paul Hutton
Transport Consultant and co-owner of Highways-News.com. "Paul Hutton is one of the world's leading journalists specialising in transport technology. A trained broadcast journalist who worked as a presenter, newsreader and sports reporter on local and national radio and TV, Paul has been in the ITS sector for nearly 25 years having run the operations of two radio traffic news companies. Paul worked on the Travel Information Highway and delivered the Traffic Radio service for government as well as providing traffic reports for the vast majority of BBC and commercial radio stations across the UK and also working in Canada, Australia and the US. He co-owns the website Highways-News.com, provides PR and communications support for the Transport Technology Forum and a number of SMEs, and regularly hosts webinars and moderates panel debates at events."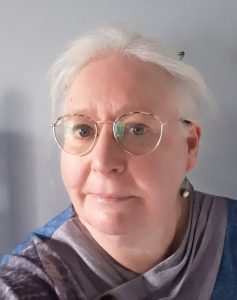 Jennie Martin MBE FCILT, Trustee, PACTS
Jennie Martin has spent her working life in transport – with the then British Rail, the Corporation of London, and ITS United Kingdom. She was Secretary General at ITS (UK) from 2004 to 2023. She is a past Chair of the Network of National ITS Associations, hosted by ERTICO. She is a Vice President of CILT International, Chair of Bus Users UK, a Trustee of PACTS, Member of the ITS Committee at BSI, and a working group Chair with PIARC. Jennie is originally from Sweden but a happily naturalised Londoner for many years.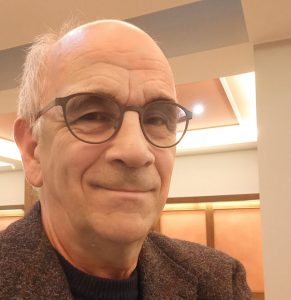 Dr Mark Pleydell
Director PLeydell Technology Consulting Ltd . PTC is a technology consultancy providing services to businesses and local authorities in the traffic control and ITS sectors. He is also, in an unpaid capacity, the director for TOPAS Ltd. He is a Chartered Physicist and joined the traffic industry in 1994. He has been representing the industry on standard and specifications setting bodies since the mid 90's, representing ARTSM and working with the then Highways Agency and local authorities. He was long-time chair of what is now working group 4 and has sat on the Exec first in a co-opted role and subsequently as member of the Executive, becoming Vice Chair in March 23. Over the course of his career he has written numerous articles, presented at various events both in the UK and internationally. What gets him up in the morning is the sense of achievement that comes from solving problems for clients and helping to unite the sector and assist it in delivering well-defined pragmatic and innovative solutions to meet the ever-changing transport needs of our community. In his time away from the desk he has recently started bee-keeping and is looking forward to his first crop of honey.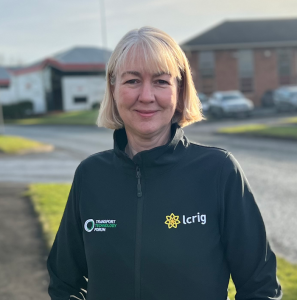 Paula Claytonsmith
Director, Government, and Strategy at Local Council Roads Innovation Group (LCRIG) Paula is LCRIG's Director, Government and Strategy and formerly Executive Board Director at Gaist, the multi-award-winning international highways and mobile mapping company working with the Government, local authorities, private sector, and international organisations. Paula has worked in local government leading frontline services, a national public sector improvement agency tasked with performance improvement, KPMG Government Advisory, international consulting assignments, political lobbying sector, and independent national government advisory roles. Paula has also worked in executive leadership roles in the charitable sector including a major stem cell cancer charity leading their operations department and a strategic policy and lobbying role in a leading environmental charity focused on behaviour change to improve local environmental quality. Latterly she has been involved with PIARC, World Roads Association technical committee on accessibility and mobility in rural areas. Paula's passion for technology, data, and public services means that she has spoken on more than one occasion on BBC Radio4's programme "In Business" about technology and Infrastructure. Paula has authored articles about infrastructure, data, and its social impact for the Institute of Highway Engineers. In 2019, Paula gave evidence directly to the Transport Select Committee on Local Roads Funding and Governance. Paula is also a member of the Royal Meteorology Society, with a strong personal interest in extreme weather, climate change, and other weather phenomena.