The MOVA Users Group took place at The Nottingham Conference Centre on Wednesday 13th September 2023, immediately preceding the JCT Traffic Signals Symposium & Exhibition.
MOVA Users Group Partners
The MOVA Users Group is an independent event to the Symposium and is funded by Partners who are either MOVA providers or who have a legitimate interest in MOVA. In return for providing the event free to delegates, Partners are privy to delegates names and contact e mail addresses and may subsequently contact delegates to inform them of the latest developments in their products and services.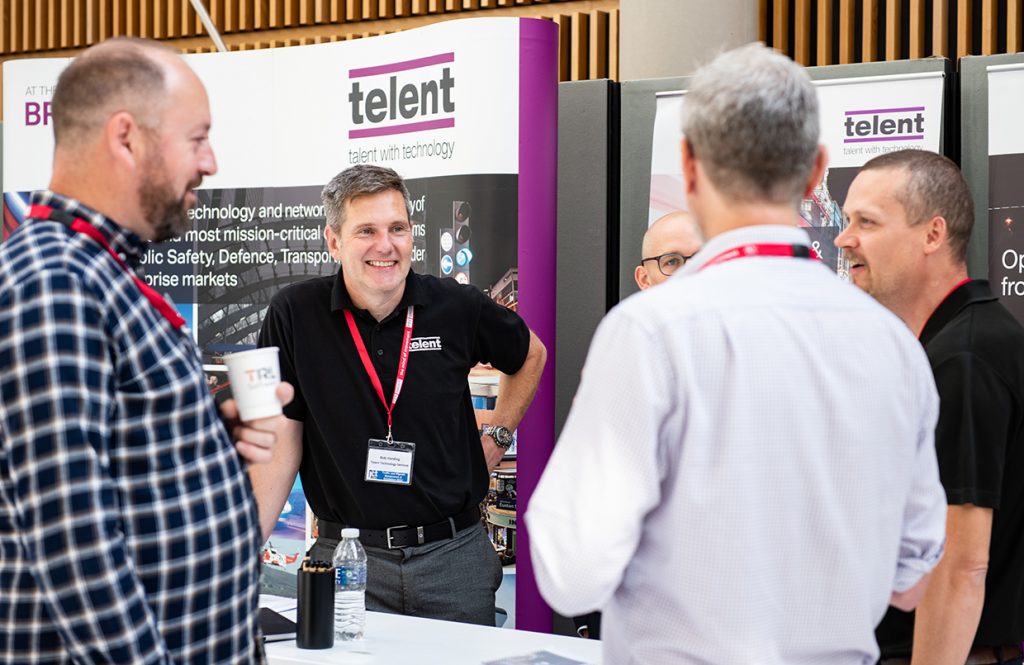 Overview
The next MOVA Users Group will take place on 10th September 2024 at Nottingham Trent University and will be facilitated by JCT Consultancy. The MOVA Users Group immediately precedes the Traffic Signals Symposium on the 11th and 12th of September 2024 and the User Group is free to attend PROVIDED you have booked in advance.
The MOVA Users Group particularly encourage attendees to take to the floor during the open session with specific topics, examples or experiences from recent projects, innovative solutions etc., which can form the basis of discussions. Amongst the topics, there will be discussion on the latest progress and requirements for MOVA.
The 2023 MOVA Users Group attracted around a 100 attendees and was well supported by leading MOVA suppliers and interested Companies. Technical papers are the bedrock of the event and the MOVA Users Group The MOVA Chair is now calling for presentations for 2024.  If you would like to submit a proposal please contact the  Users Group Forum at https://www.theihe.org/movausersgroup, alternatively get in touch with JCT and we will forward your proposal to the Chair.